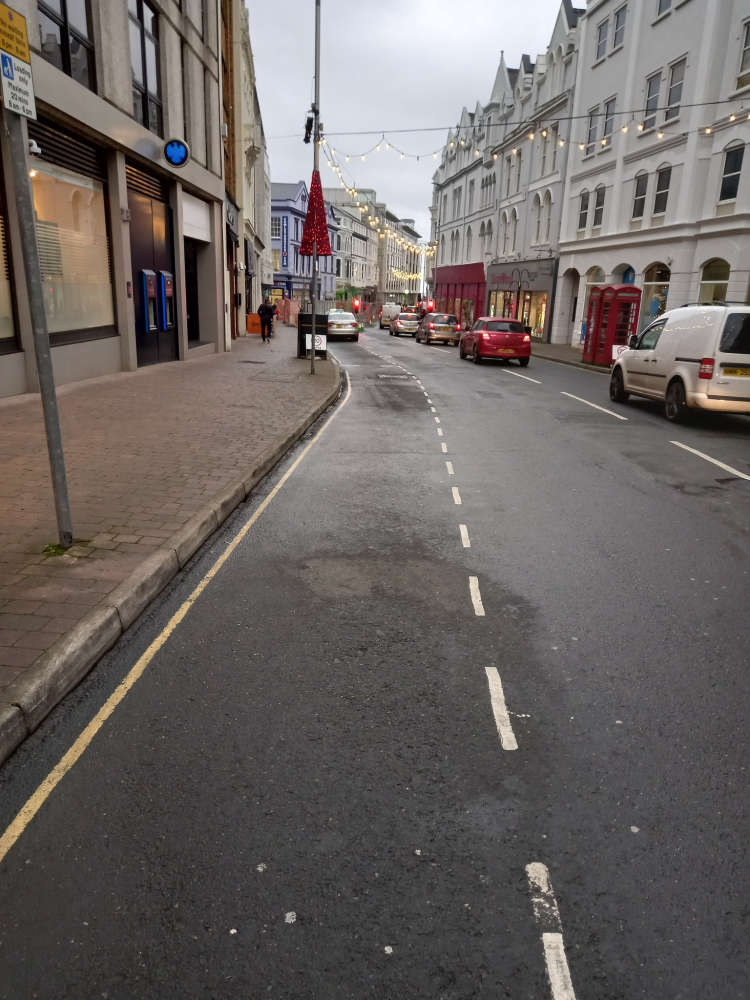 Victoria Street in Douglas will be closed to vehicles for two weeks from this weekend as works continue.
The Department of Infrastructure has issued an update as the new raised crossing at the junction of Duke Street is almost finished.
The next stage of works involves the reconstruction of the road either side of the crossing, meaning no through traffic will be permitted from Sunday March 19 to no later than Sunday April 2.
As a result, the following diversions will be in place:
• All vehicular traffic coming down Prospect Hill (including scheduled buses) will be diverted along Athol Street
• Traffic using Ridgeway Street will exit via Prospect Hill only
• Traffic from John Street (Market Street & Drumgold Street/M&S car park) will be diverted towards Prospect Hill
• There will be no access to Victoria Street from Thomas street
This means during this period there will be no left turn down Victoria Street when leaving the M&S car park, traffic will instead have to go up Prospect Hill in a reversal of the usual one-way system.
Further, the taxi rank will temporarily be moved to outside Conister Bank, and pedestrian access to all premises and pavements will be unaffected.