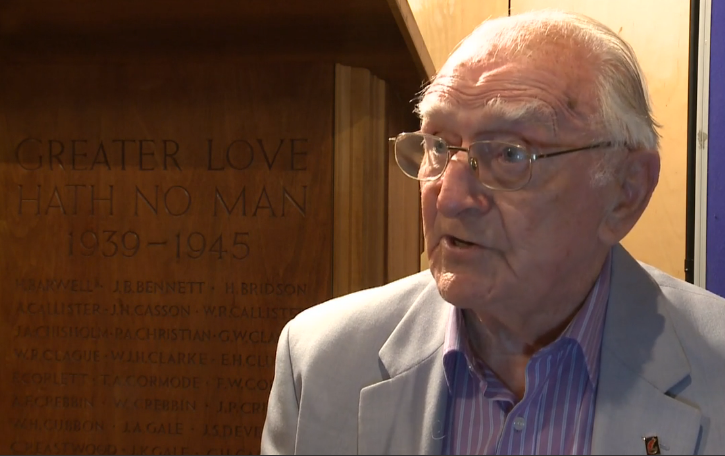 Hector Duff
A host of commemorations are planned for next Friday to mark the anniversary of VE Day.
2015 marks 70 years since the Germans were defeated - bringing an end to nearly six years of war in Europe.
D-Day veteran Hector Duff will light a beacon at St John's - it will be one of a chain of more than 100 being lit simultaneously across Britain at the same time.
The beacon lighting will be preceded by a tribute to those who stayed behind to safeguard the home front - this will start just after 9.30pm at the war memorial.
Earlier in the day the Island will join the rest of the UK in observing a two minute silence from 3pm - motorists will be asked to stop their vehicles and turn off their engines at the same time.