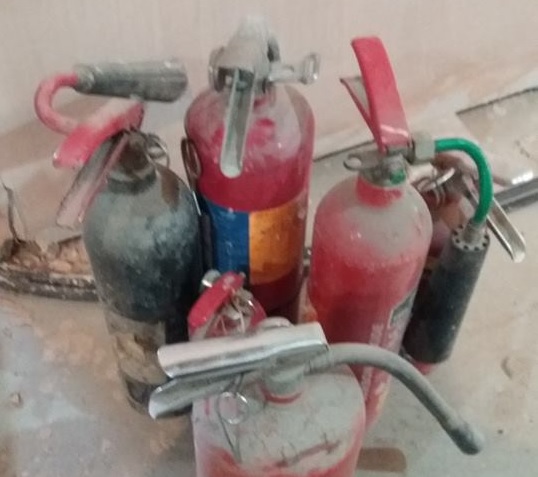 Police are investigating after vandals emptied a number of fire extinguishers at a building site in Peel.
It happened at some point over the weekend at the construction yard next to QE11 High School.
Officers say they're working with a member of staff who was working late and who saw the culprit on the site.
They're also urging people not to enter building sites saying they're fenced off because they're dangerous.