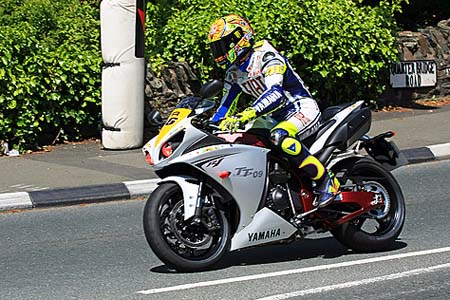 You Can Own Rossi\'s Bike For a Mere £25,000
The motorbike Valentino Rossi used to complete his lap of the TT course in 2009 has appeared on Ebay.

Rossi was the guest of honour last year with tens of thousands turning out to catch a glimpse of their hero as he took the Yamaha R1 Supersport bike for a spin around the course.

A motor sports retailer in Oldham has put up the bike for sale.

For anyone considering snapping up the piece of biking history you'll have to have a spare £25,000.

You can view the ebay page here.