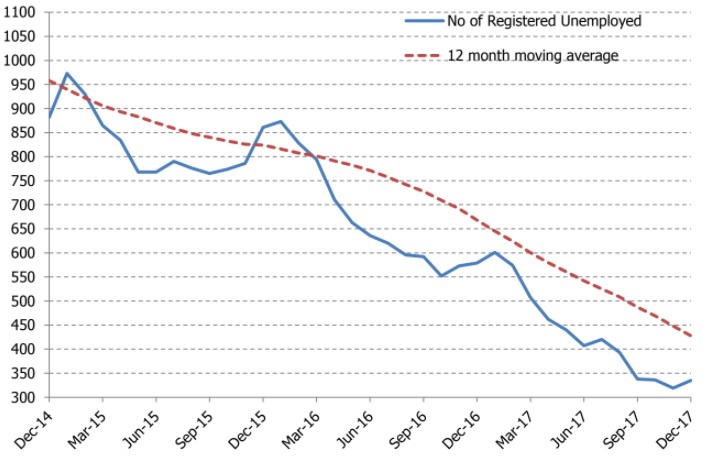 Unemployment rose on the Island last month, according to the government.
335 people - 230 men and 105 women - were out of work at the end of December, up 16 on November's tally.
Despite the rise, the statistics from the Cabinet Office show joblessness was more than 40 per cent lower than it was a year ago.
It means the Island's unemployment rate currently stands at just 0.8 per cent.