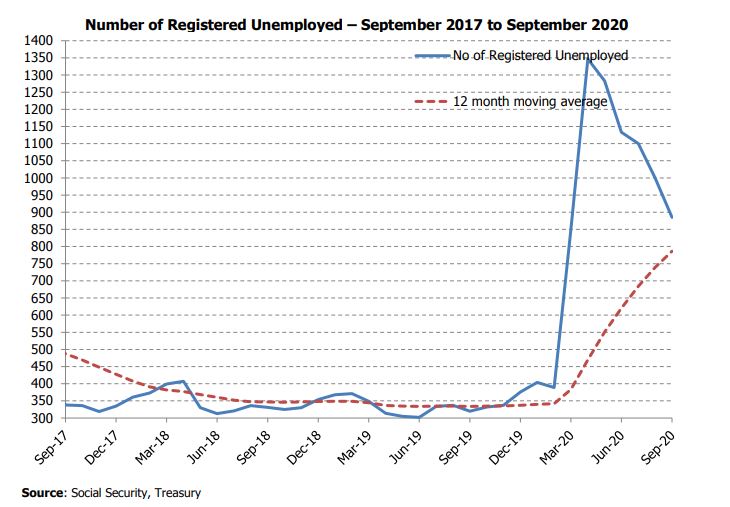 The government says unemployment dropped by more than 10 per cent last month.
According to the latest figures from the Economic Affairs Division, just 885 people were registered as jobless at the end of September.
That's a fall of 115 from August's tally of 1,000.
The statistics show the Island has an unemployment rate of 2.1 per cent, with 549 men and 336 women out of work.