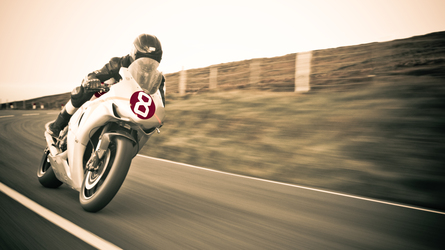 In a shocking twist, Closer to the Edge has failed to make the shortlist in the Best Documentary category at this year's BAFTAs.
It was almost a sure thing that the immensely popular TT documentary would have at least made the longlist, which is then whittled down from five pictures to three, however this has not proved to be the case.
It's now cemented its place as the third most-watched documentary in UK box office history, with DVD sales on course to reach 300,000 by the end of the year.
It also received consistent glowing praise from the critics, with solid four-star reviews across the board.
Steve Christian, who's chairman of CinemaNX, the team behind the movie, spoke to 3FM to express his disappointment at the decision (see audio).