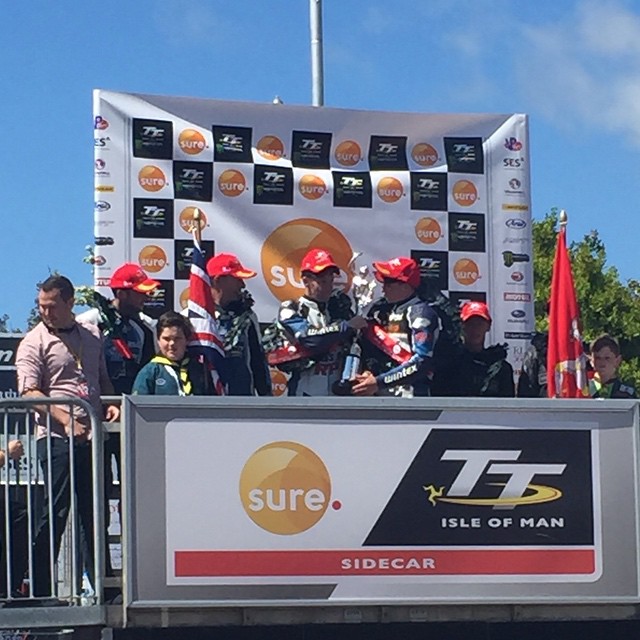 The Birchall Brothers take to the podium
Sidecar champions Ben and Tom Birchall say it is an "honour" to claim their second TT victory.
The brothers stormed to the win today in the first sidecar race of TT 2015 - the fastest sidecar race to ever take place on the Island.
Speaking afterwards Ben said it was a good result following their crash last year:
The pair finished 24 seconds quicker than second place John Holden and Dan Sayle and third place Conrad Harrison and Mike Aylott.
Tom said it's been emotional: