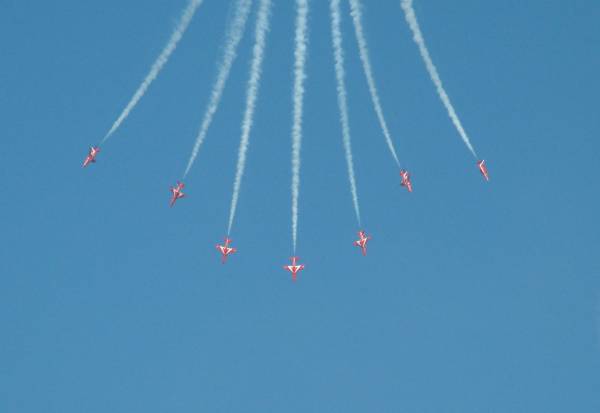 Tynwald will consider restricting the Island's airspace for a day in June - to mark the return of a TT tradition.
Last year, the Red Arrows couldn't perform their display during the festival because of other commitments.
However, when Tynwald sits this month, members will vote on an order which would stop planes flying near the display.
The RAF team is due to come to the TT in Race Week on Tuesday, June 5.