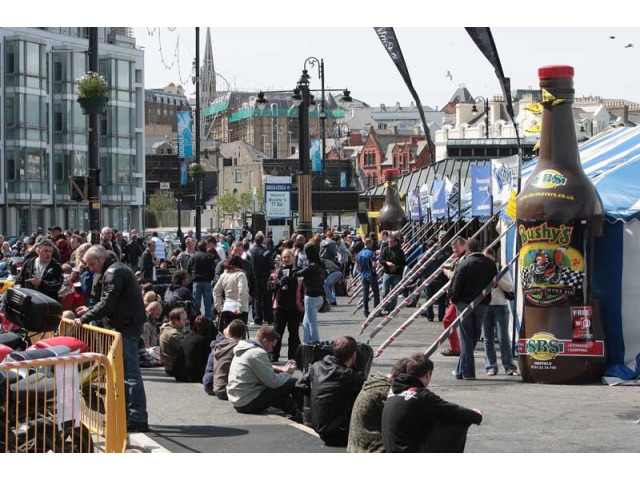 TT kicks into gear today with more practices - and away from the course the landmark beer tent opens on Douglas Promenade.
The Bushy's TT tent is celebrating its twentieth anniversary this year, and will serve wines from the Foraging Vintners in Port Erin as well as cider from the Peel-based Manx Cider Company.
Bushy's managing director Martin Brunnschweiler says TT is always the busiest period for the company.
And he says there's a lot of build-up to make sure there's enough beer to go around: