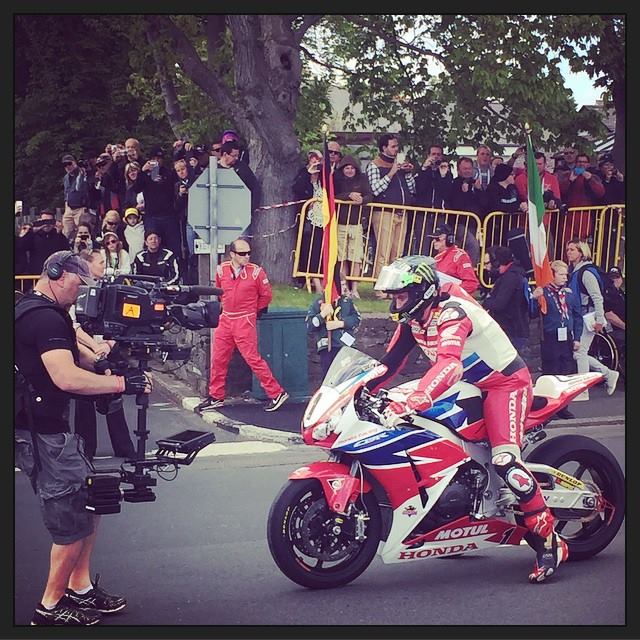 John McGuinness at the start line of today's Superbike race
This year's TT has officially started – the first race of 2015 has begun.
21-times TT winner John McGuinness got the Superbike race underway just after 2pm.
It follows a week of unsettled weather that's caused several delays and postponements.
Last year's Superbike winner Michael Dunlop will take to the course on a bike that he's currently only had three laps on in practice.