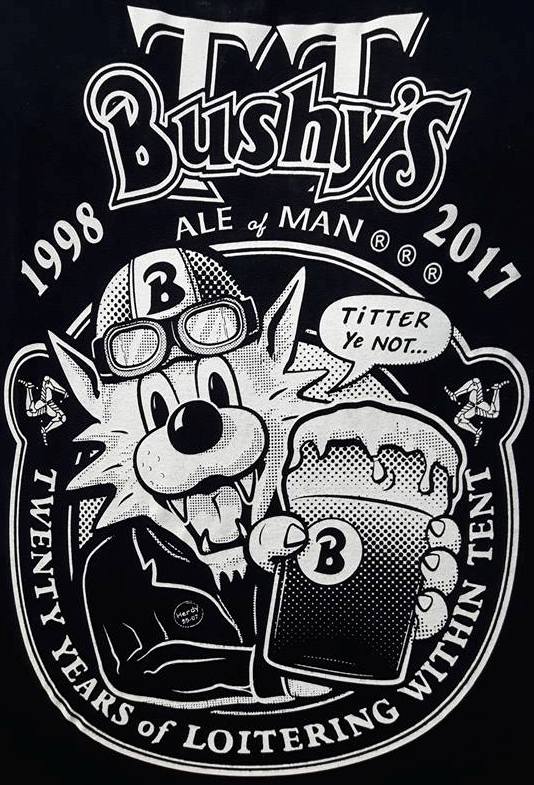 Bushy's Brewery is paying a special tribute this TT to the man who helped design its distinctive fox mascot.
The Santon-based company is celebrating its twentieth anniversary running the TT beer tent in the Bottleneck Car Park in Douglas this year.
It's now released the design for its annual T-shirt and stickers, and there's a special mention for an Island artist.
Managing director Martin Brunnschweiler explains: