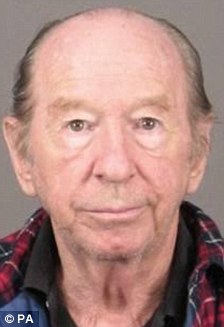 Trevor and Wife Wendy
Trevor Baines has unsuccessfully appealed his 6 year prison sentence.
The business tycoon was jailed for money laundering last November.
Mr Baines and his wife were both found guilty of a money-laundering scam that involved false accounting and the artificial inflation of share prices to the value of over £100 million.
In their Judgment His Honour Judge of Appeal Tattersall QC and His Honour Deemster Doyle concluded;

'In this case what the Appellant did was very serious, involved a very substantial sum of money and struck at the foundations of the financial probity of the financial services industry in this Island. Notwithstanding all the personal mitigation available to the Appellant, Deemster Birkett had no option but to impose a substantial custodial sentence. Having considered all the submissions made, we are not satisfied that the sentence of 6 years imposed on count 1 was manifestly wrong or so excessive as to appear wrong in principle.

It necessarily follows that the appeal is dismissed.'