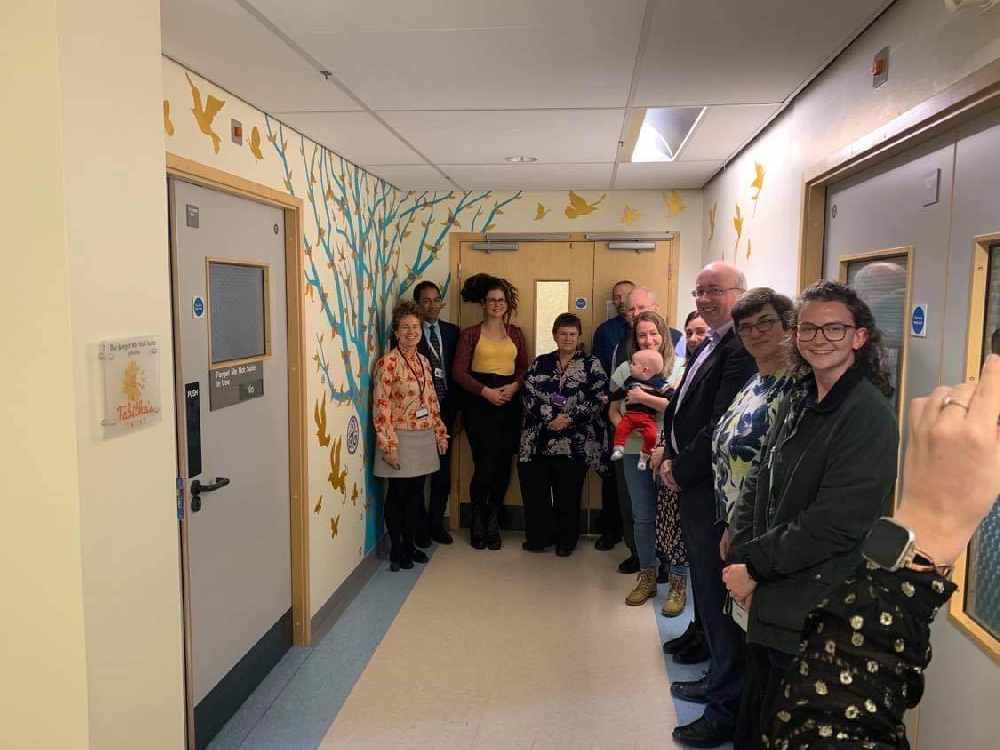 A new piece of artwork has being installed at Noble's Hospital as part of this year's Baby Loss Awareness Week.
A tree of remembrance, created by artist Beth Louella, has been placed in the bereavement room in the Maternity Unit to remember the babies who were born asleep and to provid comfort and hope for their families.
The week to raise awareness of baby loss is a joint initiative between the DHSC's midwifery team, the Forget Me Not Bereavement team, Tabitha's Trust, Arlo's Adventure, Sleeping Angel Wood and Little Piece of Hope.
Now, an invitation has been extended to all those parents whose babies were born sleeping to place their little one's name on the wall.
Those wanting to do so are invited to get in touch with Dianne Rubery at the Jane on 650 030 or send an email to For-Get-MeNotTeam@gov.im.