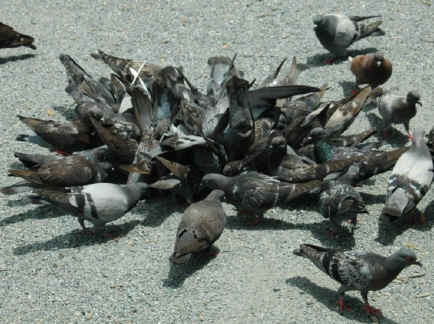 A continuing theme is presenting itself to local authorities as they embrace the idea of town centre regenerations; pigeons.
It would appear many people want to see the common pest off the streets by any means necessary.
In Douglas especially the birds roost and feed around the town centre, with no affective solution for removing them yet to be found.
DEFA believe that the problem lies with members of the public who are feeding the birds outside of the feeding zones, and also those who litter around food outlets.
They have designed a guidance document which endeavors to educate people about what they can do personally to reduce the problem on our high streets.