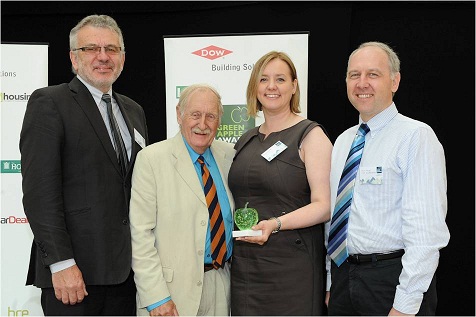 DEFA's headquarters in St John's has won the top prize at one of Europe's most prestigious environmental awards.
The 2012 Green Apple Built Environment and Architectural Heritage Awards are the leading international awards in sustainable construction, design and innovation of products and architectural preservation.
The DEFA HQ was awarded the Gold Award under the Local Authority Section and then went onto win the Overall Winner Award.
Minister Phil Gawne said the building uses substantially less energy than a conventional building and this is due partly to an early decision by the Department and the design team to produce an environmentally sensitive, low-impact building.