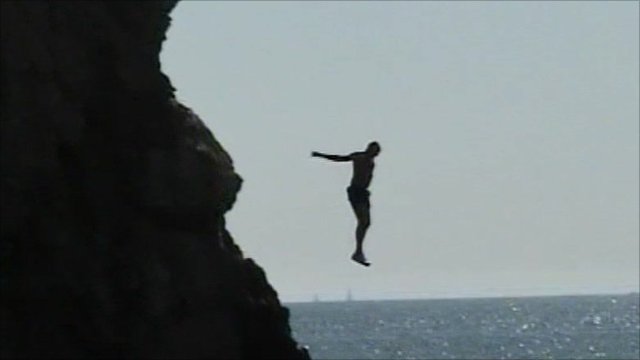 With a hot sunny weekend forecast an appeal has gone out to youngsters who may be tempted by the idea of tombstoning.
Tombstoning is the danger sport that, if not properly co-ordinated by people who know what they're doing, can prove extremely dangerous.
It sees people diving from cliffs, rock faces and harbour areas, in many cases not knowing what lurks beneath.
Maritime Coastguard Agency figures from the UK from 2009 to 2011 show there were 22 spinal injuries and six deaths from people jumping into the sea.
(AUDIO ABOVE - Sector Manager for the Coastguards, Michael MacDonald)