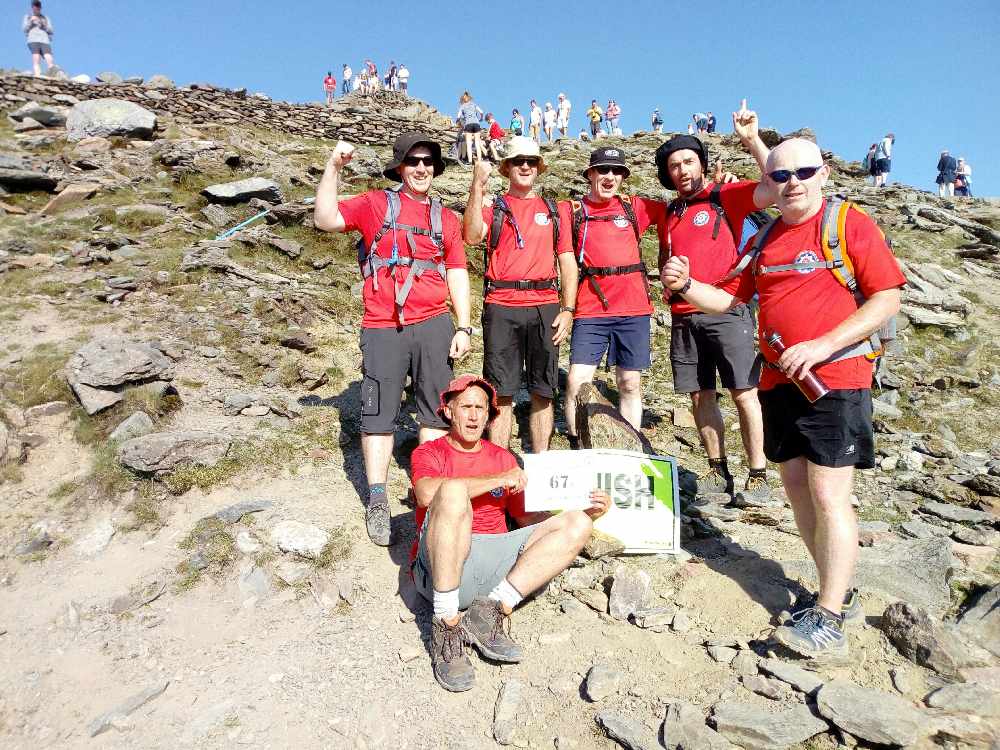 Manx firefighters and Island school staff have raised thousands for charity after taking on a gruelling physical challenge.
Six Ramsey firefighters and colleagues at The Buchan School and King William's College took on the three peaks challenge - involving climbing the tallest peaks in England, Wales and Scotland in 24 hours.
On the same weekend firefighters raised £1,250 for the Fire Fighters Charity - and The Bucan School and King William's College team raised £2,000 for Rebecca House and Manx Cancer Help.
Both teams were supported by the Steam Packet Company - who assisted both groups with their ferry travel.