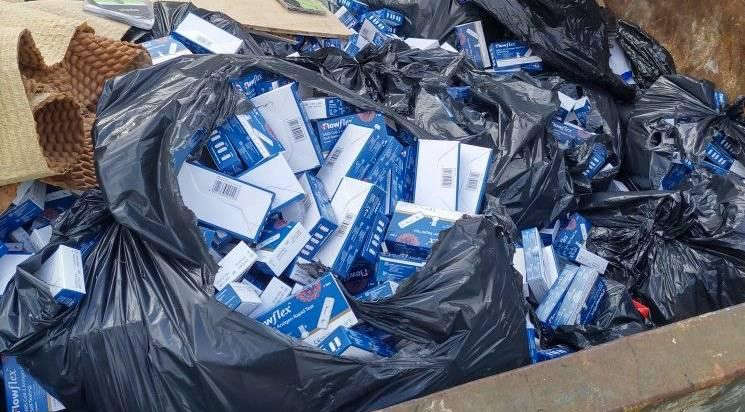 Mystery surrounds thousands of Covid-19 testing kits which were found dumped at an amenity site.
Facebook user Chris Rushby-Smith posted a photo of bin bags full of lateral flow tests which were discovered at the Eastern Civic Amenity Site.
It's not known where the tests, found in a skip, came from.
In his post, Chris says he estimates the tests may have been worth thousands of pounds.