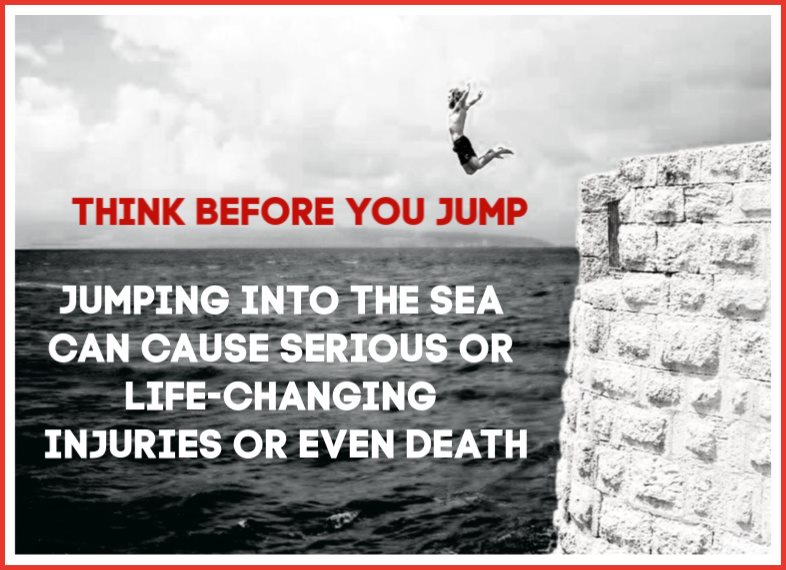 Police are urging youngsters to 'think before they jump'.
Officers took to social media to say the sunnier skies and warmer sea temperatures see more people jumping into the Island's harbours.
However, authorities have warned recent incidents have seen people putting themselves in grave danger.
The constabulary says many areas around the Island only have shallow water - even at high tide, and want parents to warn their children the dangers of tombstoning.