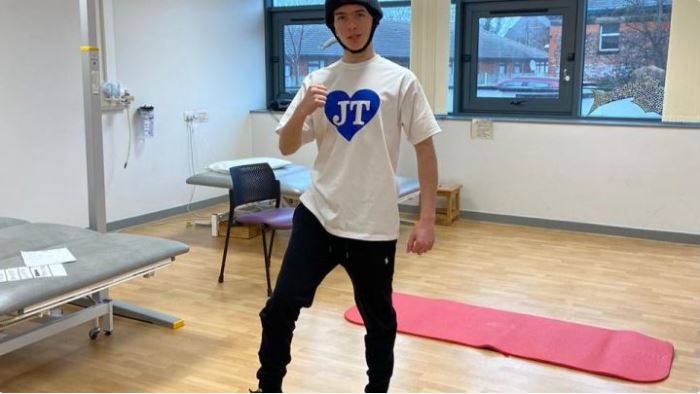 A young Island sportsman recovering from a serious injury is looking to raise money for those who saved his life.
Jack Townsend suffered a brain hemorrhage after collapsing at his local gym on September 2 last year and has been recovering in Liverpool since.
Jack was rushed to Noble's Hospital where they discovered he had an Arteriovenous Malformation (AVM), a rare brain abnormality that had caused a hemorrhage.
Immediately, the hospital organised for him to be flown to The Walton Centre in Liverpool - after being safely taken there by the Welsh Coastguards he then underwent pioneering and life-saving surgery.
Since his operation, Jack has had to learn all his movement again from scratch, but says with hard work, determination and the help of therapists he's getting there.
He's now using his rehab time to generate funds for Noble's Hospital, The Welsh Coastguards and The Walton Centre to thank them for the incredible work they did in making sure he got the treatment he needed.
Jack is looking to raise funds for all three organisations and has set up a GoFundMe page, adding anything anyone can donate would be greatly appreciated.
A link to it is available here.