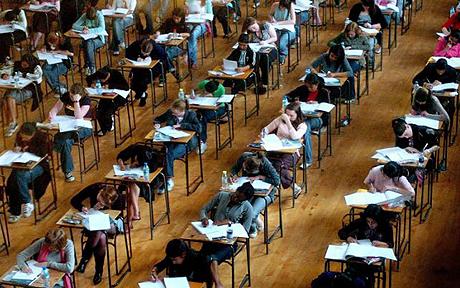 Talks are ongoing over whether A-Level and GCSE exams will go ahead on Island this year.
That's according to Education Minister, Dr Alex Allinson MHK, this week after the UK decided to scrap the exams this summer due to the disruption to learning across the water due to the Covid-19 pandemic.
With the Island now under a three-week circuit break lockdown, schools have now closed except for vulnerable children and those whose parents are key workers.
Dr Allinson says: "I know this is an unsettling time for children, parents and teachers and we will do everything we can to offer advice and practical support.
"Heads will be organising remote learning for pupils and again, teachers will play an essential role, not just educating children, but helping maintain their wellbeing.
"Teachers will be asked to facilitate online lessons and maintain contact with pupils in line with the strategic plan at their school - extra support will also be provided to those without suitable devices and internet access and those in examination year groups.
"Government has been in regular contact with head teachers regarding the evolving situation and has been asking the Cambridge International Assessment board who mark IGCSEs and I A Levels whether they too will be moving to teacher assessed grades.
"I apologise that students and their families are again facing a degree of uncertainty around exams this summer - we will be working with schools and teachers to ensure that all our students get the grades they deserve and can progress with their future plans."
University College Isle of Man (UCM) has now stopped face-to-face lessons, however all exams there this week are going ahead as planned.
As well as institutions switching to remote learning for the majority of pupils, the free school meal voucher scheme which ran during the first lockdown is also being reintroduced.
The initiative last year saw parents of kids who're entitled to free school meals receive food vouchers which could be exchanged at any Shoprite store.