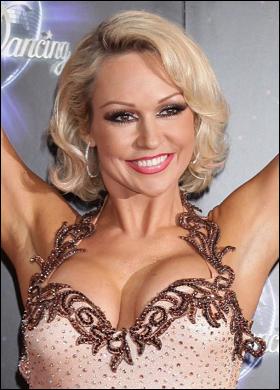 Kristina Rihanoff is one of Strictly's biggest stars
Fans of BBC's Strictly Come Dancing will have a chance to see some of their favourite stars when they visit the Island later this summer.
Kristina Rihanoff and Robin Windsor are performing at the Villa Marina on Saturday, July 21.
On the same day some dancers from the Isle of Man will also get the chance to meet the pair as they hold some special workshops being held for the Dance Teachers' Association.
The night will include exclusive performances from Taylorian's Summer show 'Evita' and the forthcoming feel good show of the year 'Annie Jr'.
Andrew Barton Photography will be in attendance for the audience to have the opportunity to have their picture taken with the Stars as on site printing will be available.
Tickets will be available from tomorrow (Monday) from the Villa reception & Welcome Centre.