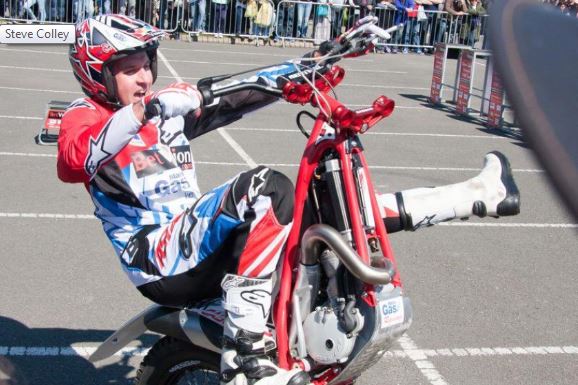 A former motorcycle trials rider will be taking part in this year's 'Santa on a Bike'.
The charity event sees hundreds of bearded Father Christmases take to the Island's roads on Saturday, December 14.
This year Stuntman Steve Colley is set to entertain the crowds down at the Grandstand.
Bikers are invited to dress up as Santa, give their bikes a festive makeover and meet at the Grandstand at 10am before setting off at 11am.
The Santas will then complete a lap around the Island, before returning to the Grandstand for 1pm - all to raise funds for Rebecca House.