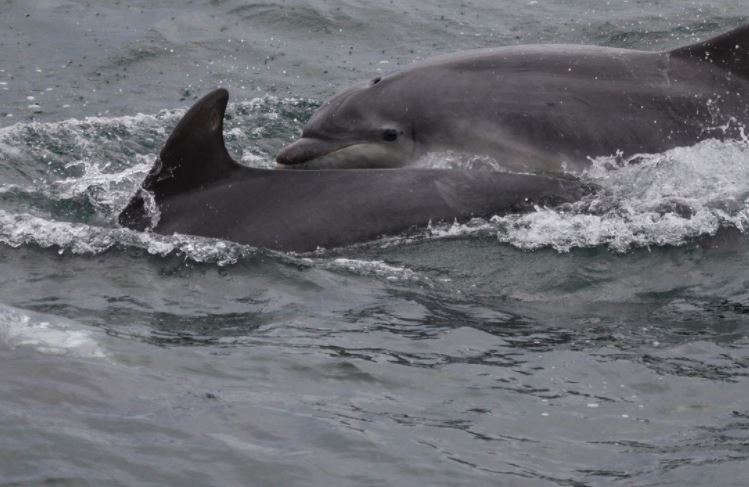 One of the Island's resident dolphins turns 4 years old this weekend.
The Manx Whale and Dolphin Watch is holding numerous activities in celebration of Starlight's birthday.
The charity is having a coffee morning today at its shop in Peel, followed by a sea watch this afternoon.
Craft sessions for children will also be held tomorrow.
Jen Adams from the charity explains how long Starlight is expected to stay with her mother, Moonlight: