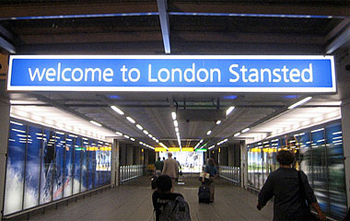 Passenger watchdog TravelWatch says new flights to Stansted should help offset a drop in air traffic to the south east of England.
Last week Flybe announced it was launching a year round service between Ronaldsway and the London airport.
From March there will be up to three flights a day to the fourth busiest UK airport - TravelWatch says this will help the shortage of capacity and frequency to this area.
Infrastructure Minister Phil Gawne agrees and says the airline is targeting the leisure market: