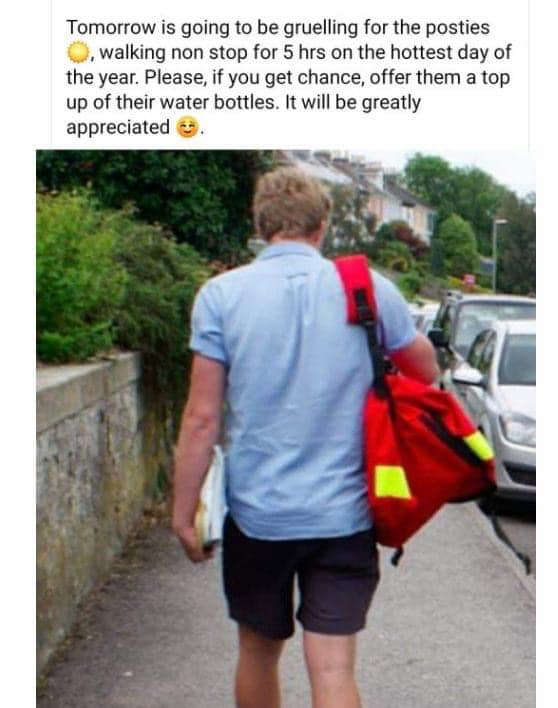 If you see a postie out and about today, why not offer to top-up their water bottles?
That's from the Isle of Man Post Office on the hottest day of the year so far.
Postal worker shifts can be out and about for up to five hours at a time.
Any offers of water top-ups will be very gratefully received said a post office spokesman.