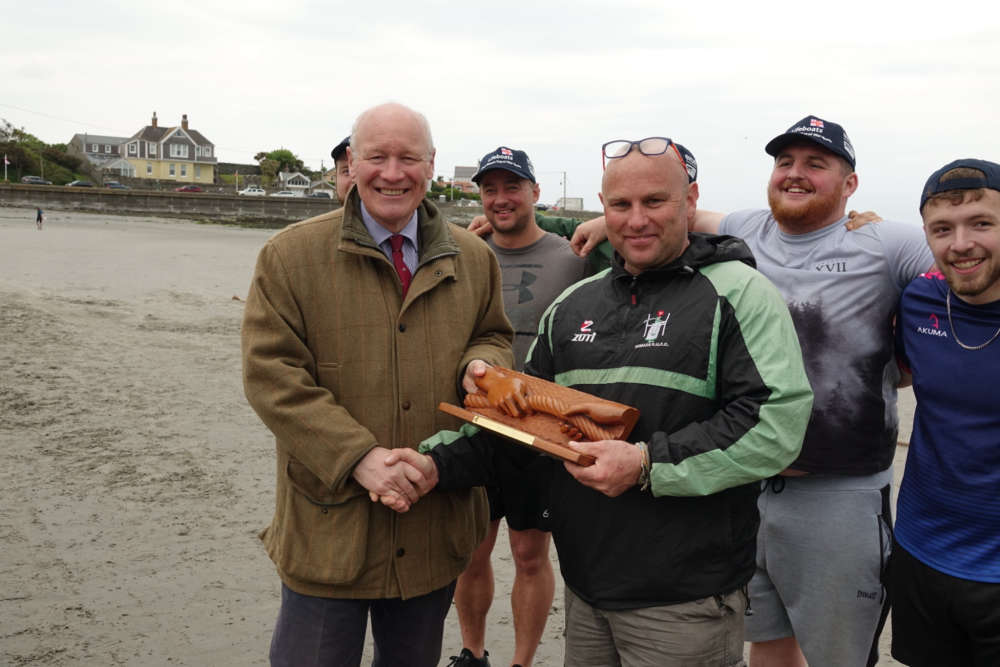 The Lieutenant Governor, Sir John Lorimer, congratulating Southern Nomads RUFC on their win in Port St Mary. (credit: RNLI Port St Mary).
A rugby club in the South of the Island have claimed their second win for a charity event.
The Southern Nomads won this year's RNLI Beach Tug of War.
Last Sunday at Chapel Beach in Port St Mary, 16 teams battled it out to win the trophy.
It was the Southern Nomads who came out on top - who went on to win against Swagelok in the semi-final, and the volunteer RNLI crew of Port Erin Lifeboat in the final!
Next year's event is set to take place on May 14, 2023.