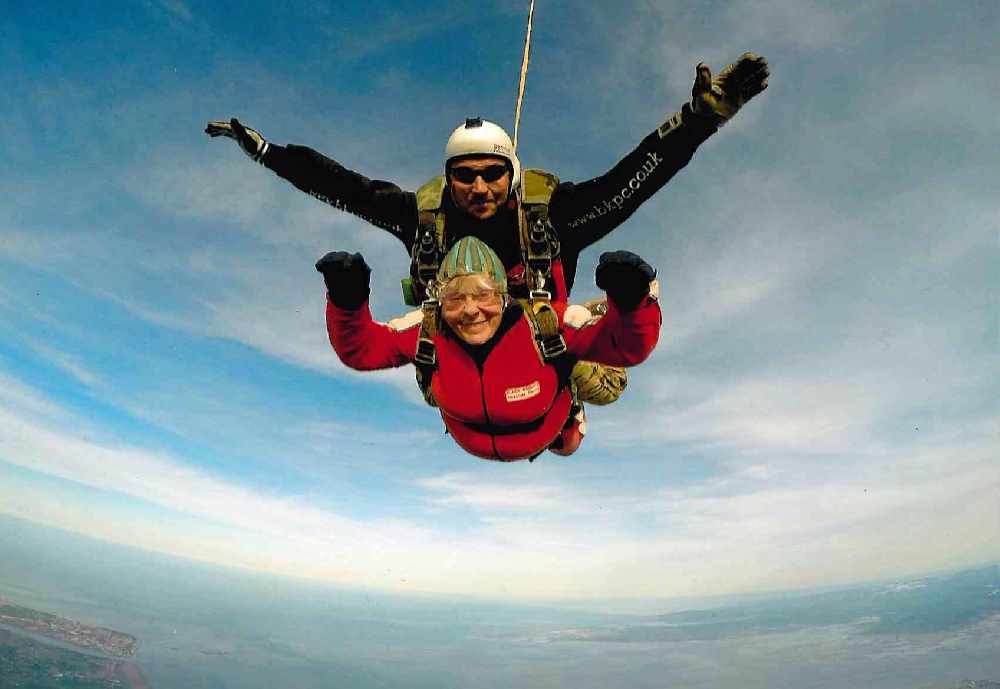 A skydiving granny and her daredevil family have raised almost £5,000 for a cancer charity.
67-year-old Millie Cleverley jumped out of a plane at 15,000 feet to support the Clatterbridge Cancer Charity.
She was joined at Cockerham in Lancashire by her daughter Vicky Taylor and granddaughter Jasmine Cane.
The trio chose the charity after Millie's husband Neill received treatment at the hospital in Liverpool.