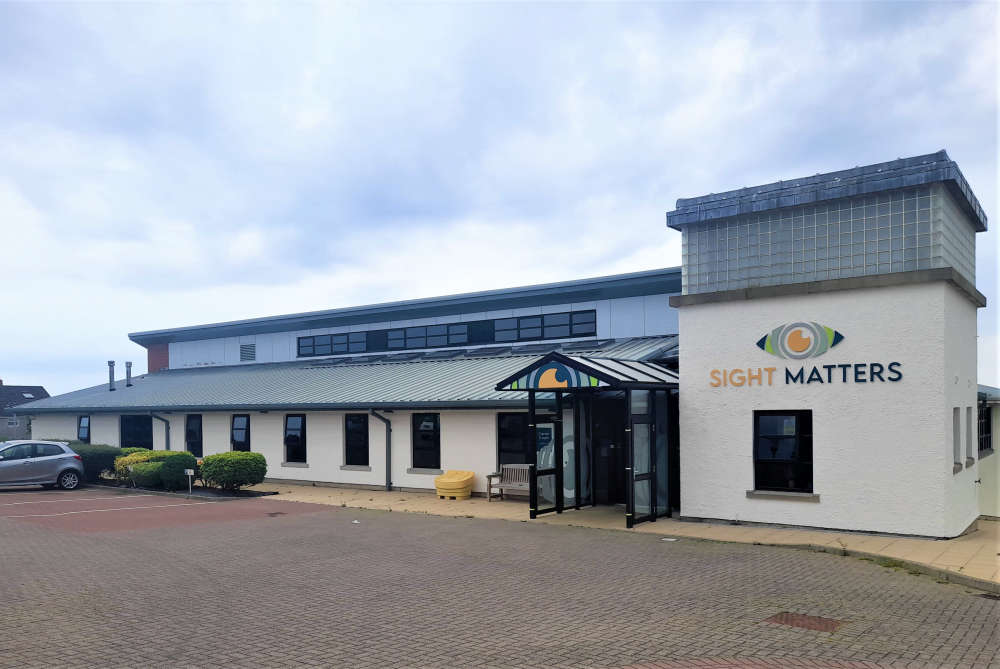 Local charity - Manx Blind Welfare Society has launched its new operational name, Sight Matters.
It comes following feedback suggesting the name 'Manx Blind Welfare Society' could have the potential to convey negative messages to people who could otherwise benefit from our services.
The announcement was made to members and volunteers at the official opening of The Freedom Field, a unique new outdoor space, specially designed to meet the needs of vulnerable people within the Island's community.
The Field, which sits just behind the charity's Corrin Court headquarters in Onchan, will provide a safe space for exercise, relaxation and reflection.
Utilising the healing and therapeutic benefits of nature to support the physical and mental wellbeing of those who will use it, this one-of-a-kind project comprises three primary zones:
The Freedom Run: A secure and spacious space for assistance dogs to exercise freely, providing an opportunity to strengthen the bonds of trust and friendship between four-legged friends and their owners.
Paws For Thought: Memorial Area: A peaceful area of remembrance for passed away canine companions, consisting of a patio, garden and memorial wall displaying paw print tags bearing messages about departed pets.
The Sanctuary: A tranquil spot for blind and visually impaired people or anyone facing challenging times to share with a pet, friend, relative or professional to sit quietly, chat or talk through problems.
Each area within the field has been carefully designed with accessibility and inclusion at the core, catering to a wide range of accessibility requirements and intended as a sensory space for blind and visually impaired people.
Although The Freedom Field will primarily be used by the charity's blind and visually impaired members, it will also be open to individuals and groups from the wider community who are dealing with a range of challenges.
This may include people from the health services, support groups and local schools.
The facility will also be open to the residents of Heywood Court Sheltered Housing, which is situated next to Corrin Court, for exercise and relaxation.