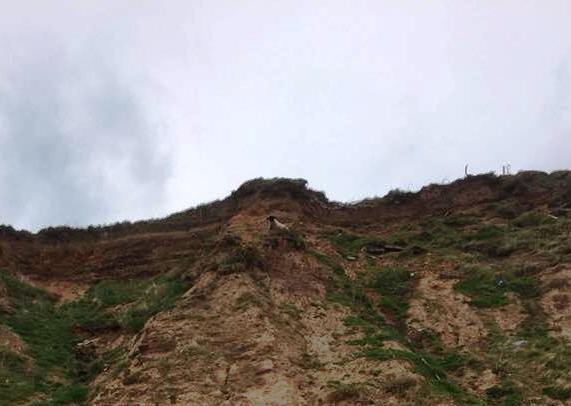 Sheep stuck on a cliff sparked a callout for coastguards in the north of the Island at the weekend.
Volunteers sprang into action at around midday on Sunday when a sheep was reported stranded on cliffs near Dogmills in Ramsey.
When they arrived, they were told another two sheep were in difficulty further along the coastline.
But as they prepared a rescue operation, the sheep managed to get down the steep cliffs onto the beach where they were collected by the farmer.