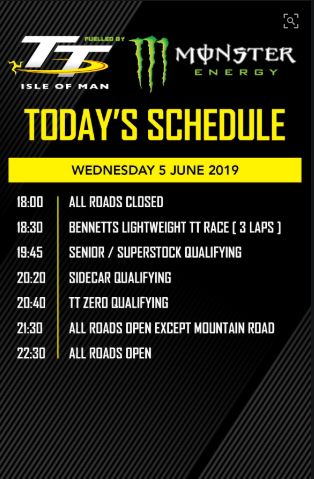 The second Supersport Race has been postponed until tomorrow.
It comes following heavy rain in the north of the Island.
As a result, all roads except the Mountain Road will soon be opening.
Police are reminding people highways aren't open until an official car bearing Roads Open plates has passed your location.