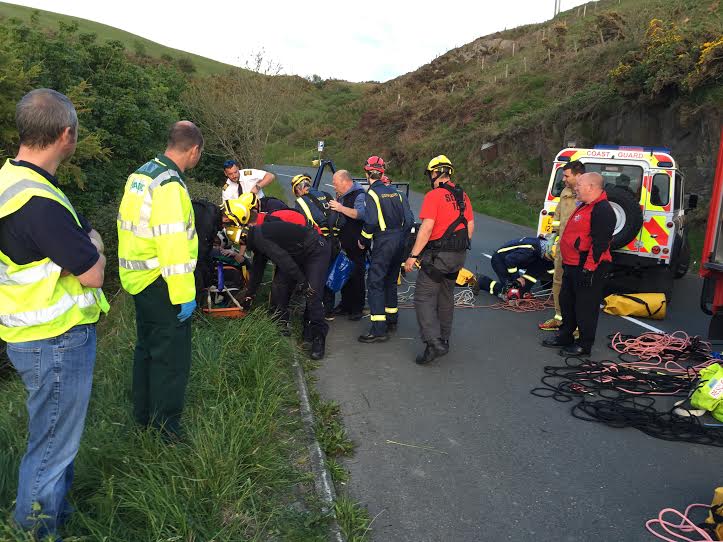 Another rider was rescued after crashing down the ravine at Devil's Elbow yesterday.
It was the second turn-out for the emergency services in under 24 hours - the motorcyclist had failed to negotiate the bends on the stretch of the Peel to Ramsey Coast Road.
The rider ended up going over the wall and falling into the ravine - following a complex rescue operation they were transported to Noble's Hospital for treatment.
Richard Harvey is station officer for the Isle of Man Fire and Rescue Service - he says the accidents occurring in such close proximity is merely a coincidence: