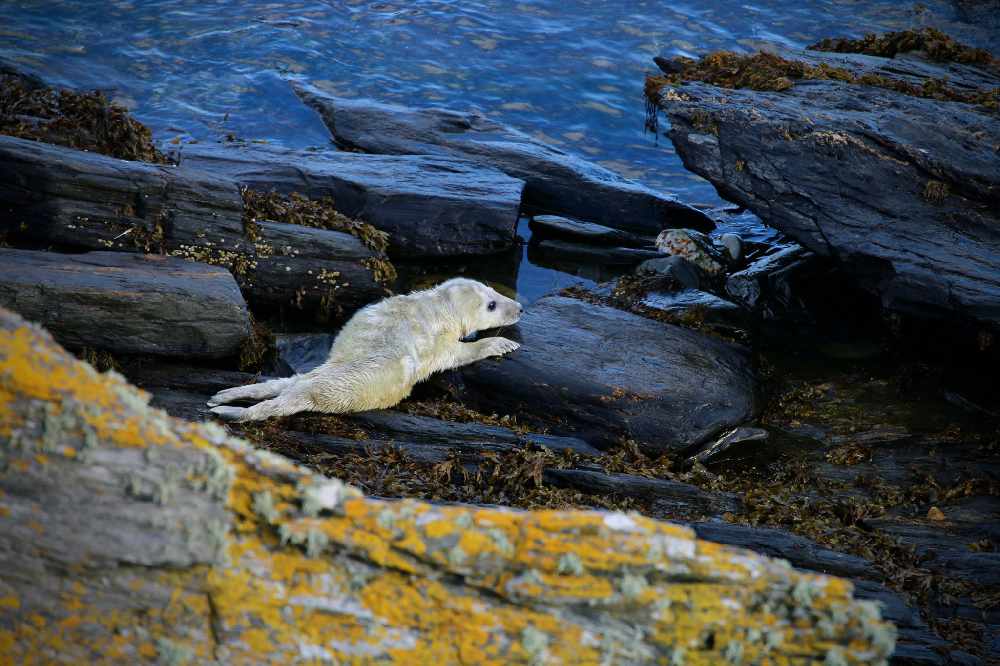 A seal pup born on the Island's coast now has a new name, thanks to the Manx public.
Last week, Manx Wildlife Trust announced the animal had been born at Cow Harbour and launched a competition asking for residents' help in giving a name for the new arrival that began with the letter 'V'.
Now, MWT says after over 60 entries from locals its surveyors have picked a winner, with the little creature set to be called 'Vannin'.
The organisation is thanking all those who put their ideas forward, and is sure many more of them will be used throughout the rest of the season.