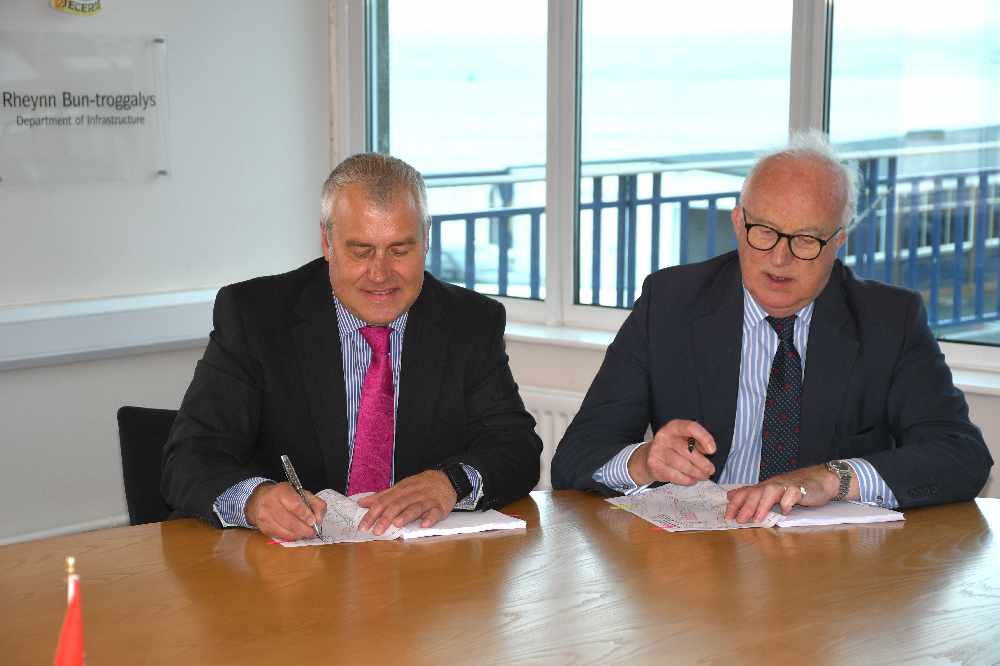 The Islands new sea services agreement has been officially signed.
Infrastructure Minister, Ray Harmer MHK, and Steam Packet Company chairman, Robert Quayle, put pen to paper on the deal which sets up the future of the Islands seafaring operations for the next 25 years.
Company Chief Executive, Mark Woodward, says the arrangement - which has been over six years in the making - will stabilise the future of sea services for the Isle of Man, deliver significant improvement on vessels and infrastructure for years to come.
The government purchased the company for around £124million in May last year - officials say the agreement will be available online in the next few weeks.