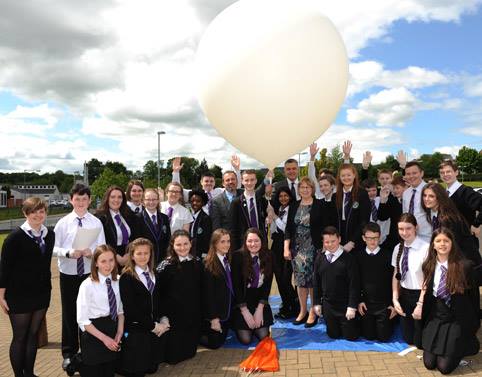 A Scottish school science project has turned up on the Isle of Man.
Pupils at St Andrew's Academy in Renfrewshire designed a helium-filled weather balloon, and launched it on Tuesday.
Expecting it to land in Dumfriesshire, the balloon - which was carrying a cactus, GPS tracking devices and cameras - was feared lost to the Irish Sea.
Students monitoring the project were astonished to find a GPS signal on the same day- indicating that the experiment was located near to St John's Church.
The school contacted vicar Diane Marchmont and her husband John - who found the balloon intact after reaching a near-space altitude of 91,863 feet.
'Mission leader' and sixth-year pupil Lewis Campbell explains how the team felt: