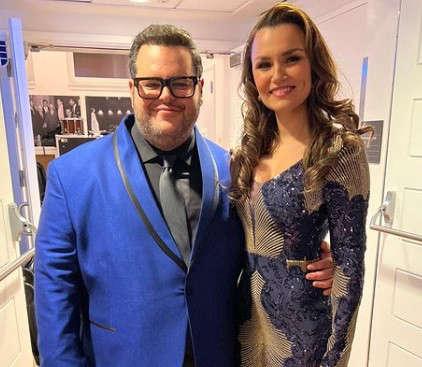 Boby Lopez and Samantha Barks at New York's Carnegie Hall last week.
Manx singer Samantha Barks has described performing at New York's Carnegie Hall as 'one of the best days of her life'.
The Laxey-born singer and actress was in New York last week.
She sang alongside Kristen Bell and Boby Lopez - the duo behind Frozen and Frozen 2.
In a post on social media, she described the experience as 'an honour'.