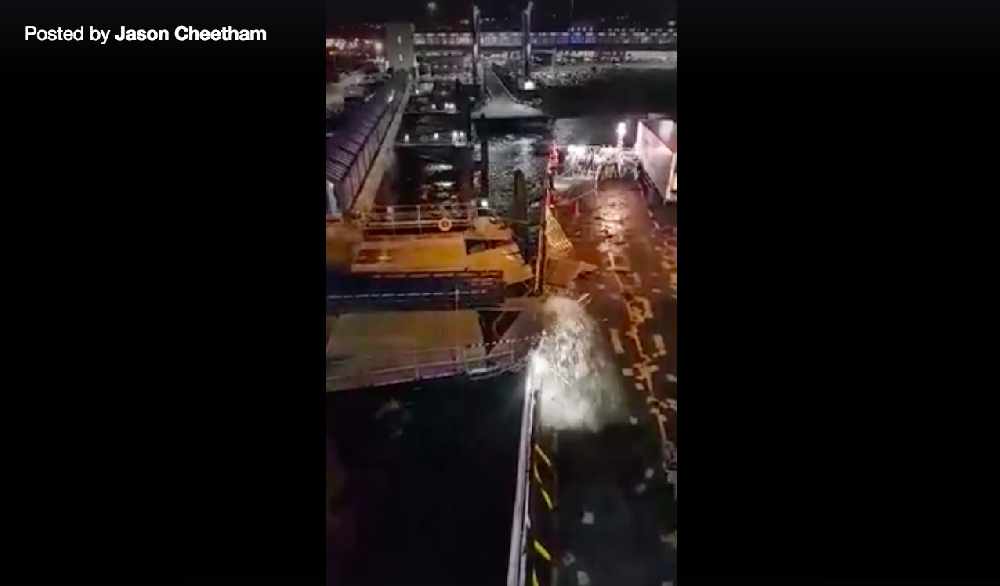 Sailings to and from the Isle of Man have been cancelled after the Ben-my-Chree crashed in Douglas.
It happened as the boat was trying to dock in strong winds in Douglas Harbour this evening.
The Steam Packet Company has confirmed tonight's crossing to Heysham has been cancelled as a result.
The return journey at 2.15am tomorrow is also off.
Any affected passengers are asked to call 661661.
The crash was captured by passenger Jason Cheetham who shared it on Facebook: