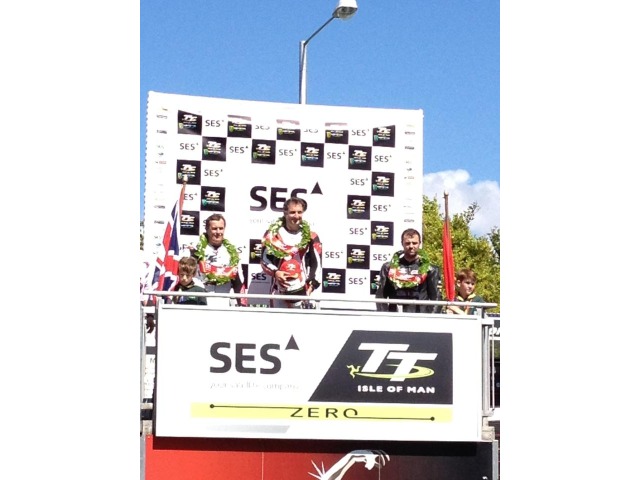 Michael Rutter has clinched victory in this morning's TT Zero race in a dramatic fashion.
He was trailing John McGuinness for the duration of the clean emissions event, however he managed to get the upper hand between Cronk ny Mona and the chequered flag.
Rutter also secured the lap record completing the race with a 109.67mph average.
Robert Barber came in third.
Speaking after the race Rutter says he can't believe it:
(PLAY AUDIO ABOVE)