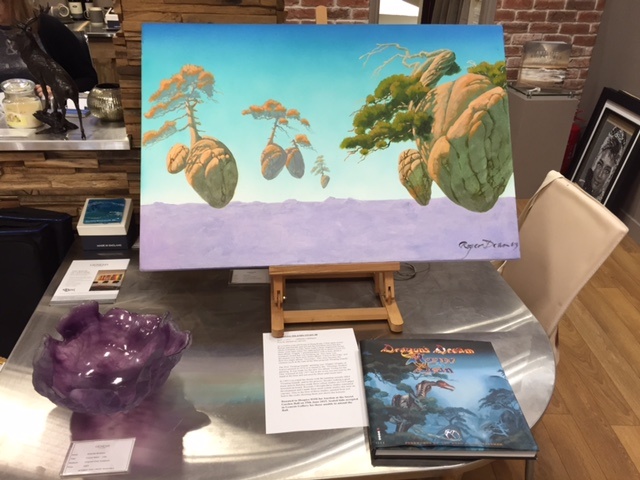 An original painting by one of the world's first contemporary artists is on display prior to a local charity auction next weekend.
Roger Dean is the man responsible for many iconic rock album designs and posters - he also created the original logo for Richard Branson's Virgin Music.
He's famed for his fantasy landscapes and has worked alongside bands such as Yes and Pink Floyd.
His 'Floating Islands' painting can be seen at the Genesis Gallery in Douglas - we found out more from co-owner Gemma Wilde: