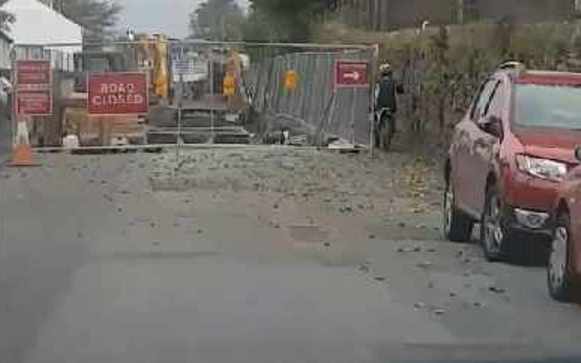 The House of Keys sits this morning - with roadworks very much on the mind of MHKs.
The first two questions on the order paper, about repair schemes, are directed at Infrastructure Minister Ray Harmer.
Ramsey's Dr Alex Allinson will ask how long the department thought Foxdale's roadworks would take and how many people are working there.
Immediately afterwards, North Douglas MHK David Ashford will ask how the department assesses the effects of roadworks on local businesses.
Onchan MHK Julie Edge will ask Policy and Reform Minister Chris Thomas whether financial assistance is given to public sector workers for training, and Castletown's Jason Moorhouse will ask Post Office chairman Ray Harmer if the organisation has considered applying for a banking license.
In a question for written answer, North Douglas MHK David Ashford will ask how many parking tickets were issued between 2014 and 2015 for a list of 14 different offences.
There are also two new pieces of legislation for MHKs to discuss - the Customs and Excise Bill 2017 and the Statute Law Revision Bill 2016.
The House sits from 10am.