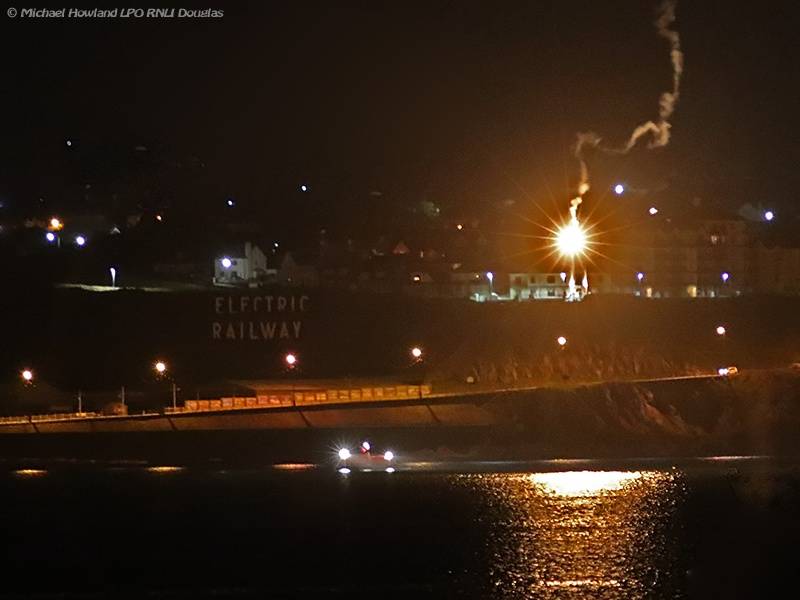 Douglas lifeboat Sir William Hillary searches under the light from a parachute flare.
A Douglas RNLI lifeboat launched to help in the search for a person reported to be in the sea this morning.
It followed reports of someone walking down Douglas beach and into the sea opposite the Palace Hotel at around 12:50am.
A member of the public notified Douglas Coastguard and the RNLI - which made a sweep of Douglas Bay.
Both services stood down at 2:10am
No one has been found.