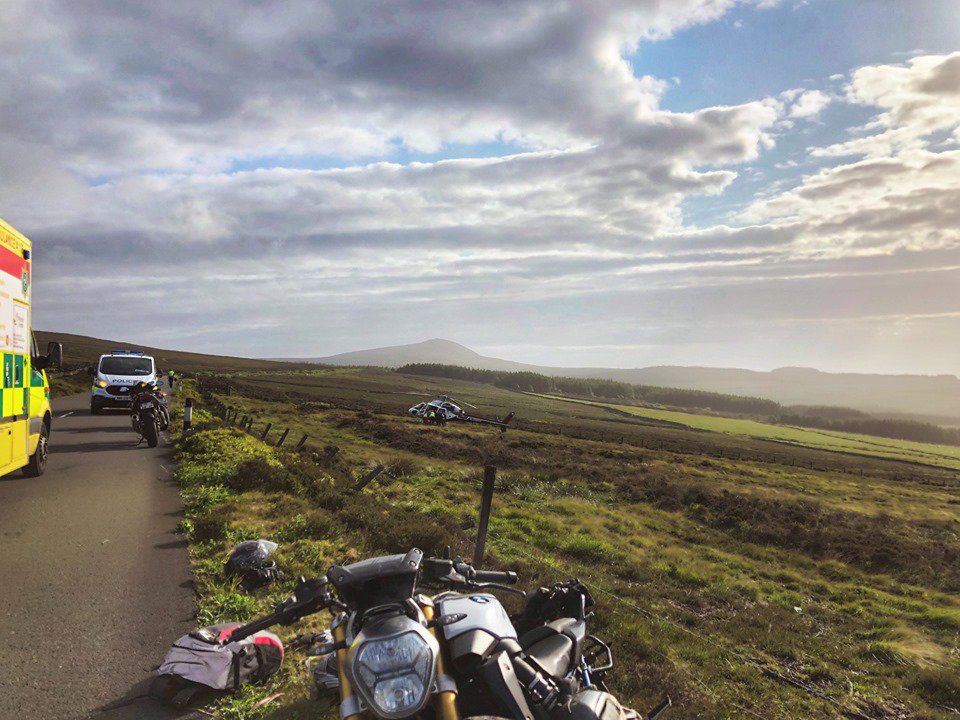 A rider was airlifted to hospital on Sunday following a crash in the South of the Island.
However, police officers say the biker wasn't seriously injured in the incident at the top of the Sloc Road.
The constabulary says although the recent weather has been frustrating to not get carried away on the roads when out and about.
It's added to ride to the conditions of both the road and weather.