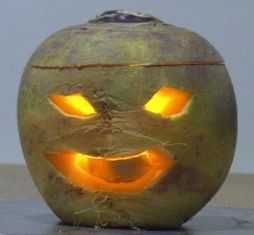 The Neighbourhood Policing teams are asking revellers to ensure they have a safe and sensible Hop Tu Naa.

An appeal has gone out to parents to ensure that their children are well visible to oncoming motorists, with torches and reflective clothing a necessity.

They're also being asked to do all they can to prevent their kids commiting acts of anti-social behaviour, with a strong message not to allow their children to leave the house with eggs and flour.

There will be an increased police presence tonight to ensure any potential for incident is kept to a minimum.