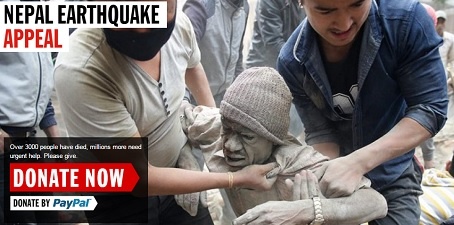 People are being urged to dig deep and donate to help in the aftermath of the devastating earthquake in Nepal.
That's the director of the One World Centre Rosemary Clarke - she's coordinating the DEC appeal on the Island.
Shelter, food, water and medical supplies are urgently needed after the 7.8 magnitude earthquake last Saturday - it was Nepal's worst earthquake for 80 years.
Volunteers will be collecting in Douglas, Ramsey, Peel, Port Erin and Castletown over the next two days - Rosemary says the Island has many links to the country: