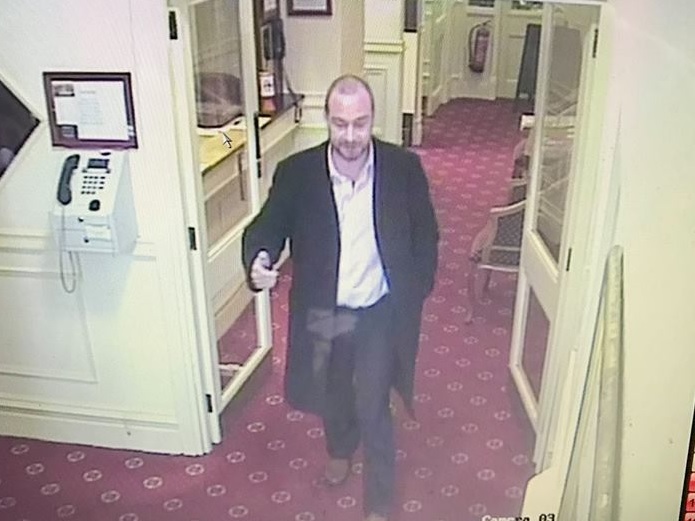 Thomas Samsworth was caught on CCTV
A conman from Oxford who worked his way around the Island gaining goods by deception has been remanded at the Isle of Man Prison.
32-year-old Thomas Nigel Samsworth, from Farmoor, targeted hotels, guesthouses and pubs during his spree of criminality.
The unemployed visitor clocked up a bill of over £1,000 for accommodation, meals, snacks and drinks - coming up with various excuses as to why he couldn't pay and then fleeing.
At Douglas Courthouse today Samsworth pleaded guilty to 13 offences of deception which were carried out on the Island between March 14th and 21st.

During this time he stayed at The Welbeck, New Manilla Hotel, Empress Hotel, Falcon's Nest, Sulby Glen Hotel and Sefton Express - leaving them all out of pocket when he scarpered.
Samsworth used a range of excuses - telling the establishments he'd been locked out of his flat, that he was going to the bank and in one instance that his friend was on a flight with his bank card.
After clocking up his most expensive bill - £358 at the Mannin Hotel - Samsworth claimed his brother was paying by credit card but had been held up due to a delay with the ferry.
He was caught after police released a CCTV image of him earlier this week asking for the public's help in locating him.
Social enquiry reports have been requested before Samsworth is sentenced on May 4th - he's been remanded at the Isle of Man Prison until that date.