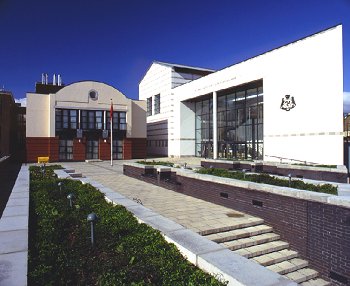 A Douglas man who launched a violent attack on a woman as she was looking after a baby will be sentenced in September.
35-year-old Ian Brown appeared at Douglas Courthouse yesterday where he admitted a charge of common assault on a female from August 6th.
The court heard he'd been drinking with the woman at another property before they returned to her house in Willaston.
The woman, who was caring for her cousin's 11-month-old baby, took the child upstairs to settle it when Brown became angry and verbally abusive leaving her "frightened" by his behaviour.
She went into the bathroom and Brown proceeded to kick the door in which hit her in the back - he then went on to grip her by the throat whilst she was holding the baby.
Brown continued his tirade by pushing her into a wall and a cabinet before punching her in the cheek, grabbing at her arms and legs and kicking her.
The victim managed to leave the property and summoned help from neighbours who called the police.
In his basis of plea Brown admitted the assault saying both parties had been drinking and he was 'intoxicated' saying it was also on a day he'd taken medication.
Social enquiry reports have been requested before Brown is sentenced on September 13th - there was no application for bail and he was remanded at the Isle of Man Prison.