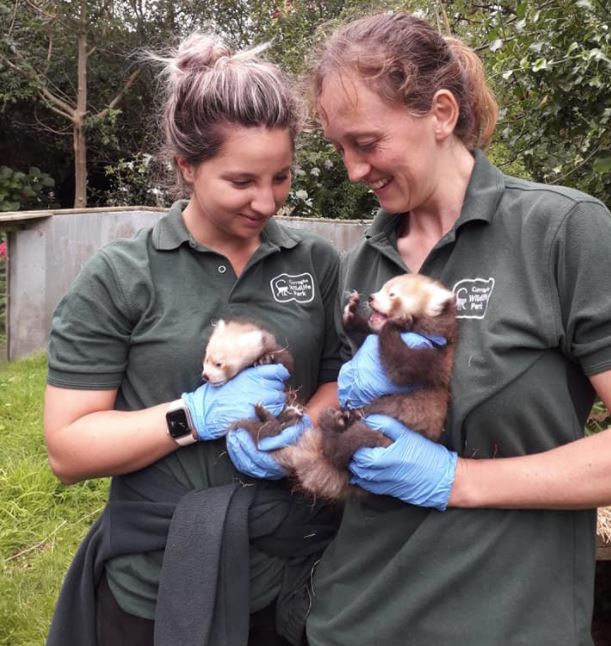 Two endangered red Pandas have been born at the Curraghs Wildlife Park.
They're the first to be born on the Isle of Man and are being looked after by mum Sara and dad Kush.
Father Kush isn't a stranger to headlines after escaping from the park twice in the last year.
The six-week-old cubs are covered in thick grey fur, which is starting to change to the recognisable red shade, and will stay with their mum for three months before emerging from their nesting box in the coming weeks.
It's been confirmed there is one boy and one girl, although names are still being decided.
In the wild, red pandas are found in mountain forests of Asia and are classed as endangered by the International Union for the Conservation of Nature.
General Manager Kathleen Graham added "We all know Kush has an adventurous spirit but we are all thrilled that he is now a father."
The red panda population has seen a decline of around 40 per cent in the last 50 years - recent estimates suggest there are only 10,000 left in the wild, but that figure could be as low as 2,500 some experts believe.