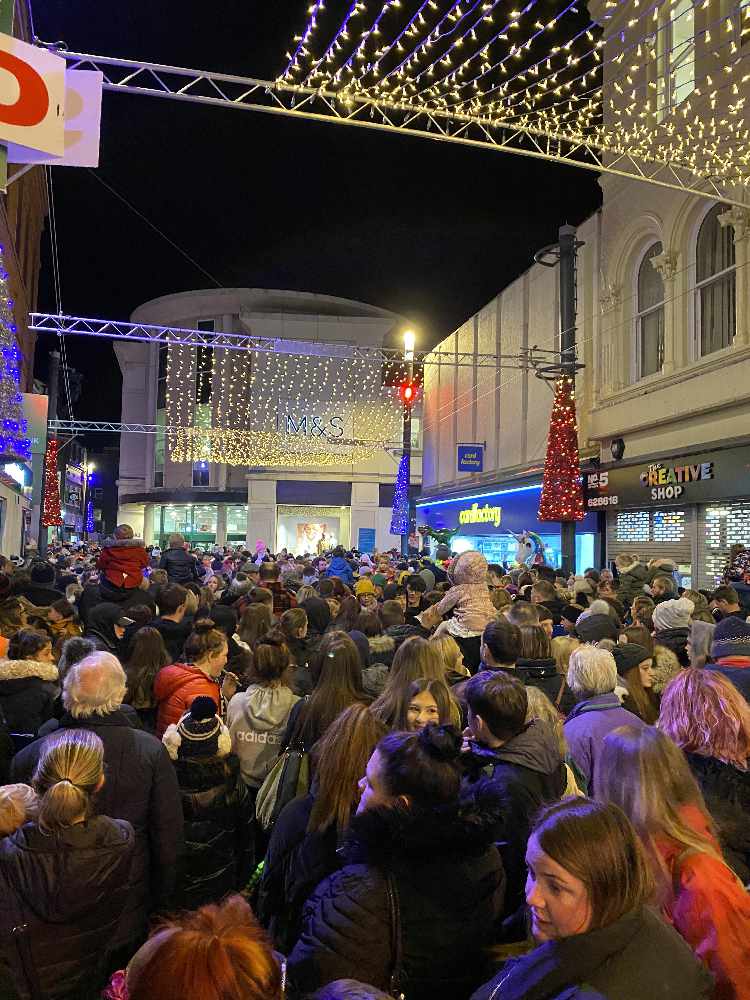 More than 8,000 people gathered in the Island's capital last night to kick-start the festive season.
Locals rallied round for 'The Greatest show' to see the Christmas lights switched on in Douglas.
Douglas Council saw record-breaking crowds and estimate around 8,000 people were there.
In a change from previous years, the Capital went fully festive this Christmas with not one but seven event areas.
Castle Street transformed into an outdoor cinema featuring 'The Snowman' on a loop with deck chairs and blankets and the occasional flurry of 'snow'.
Santa was in his Strand Centre grotto, alongside 'Santa's little helpers' from 3FM and Granville Street saw an ice sculpture, alongside a professional photographer.
Meanwhile, Howard Street was filled with the sound of live music from local bands and Villiers Square transformed into a winter wonderland, complete with free children's rides and stalls.
Douglas town Centre manager Oliver Cheshire said they were 'overwhelmed' by the turn-out.