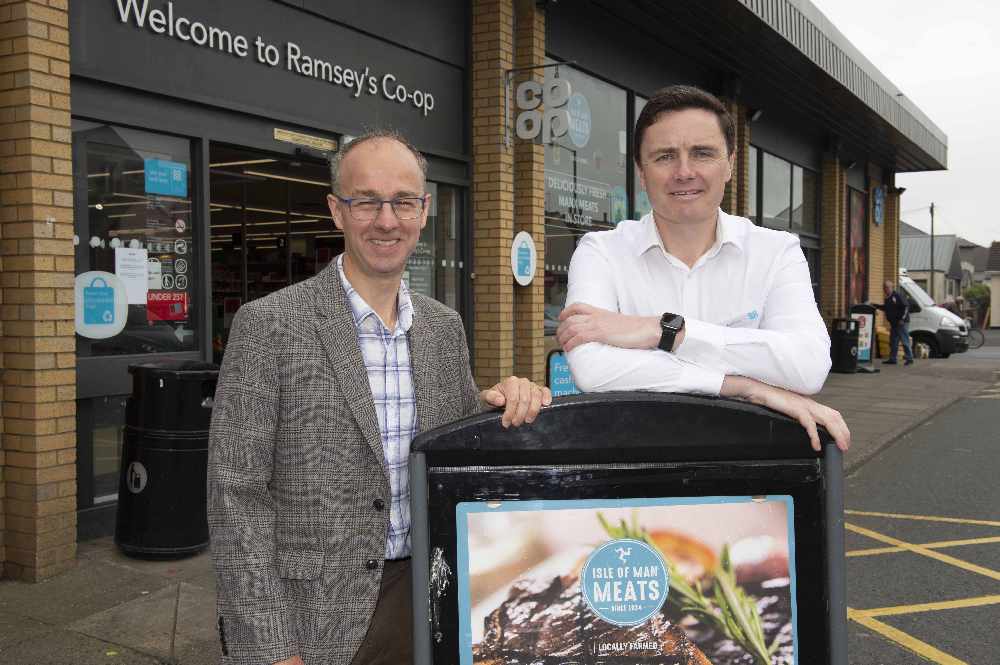 A retailer in the North of the Island is one of the latest to back a campaign supporting Manx meat producers.
Ramsey Co-op on Christian Street will be putting 'Make sure it's Manx' labels on products identified as being beef, lamb or pork that is sourced on Island.
The Co-op Area Manager, Andrew Corries, says they're aware of a growing demand for quality local products.
Chair of IOM Meats, Tim Baker MHK, says it's another step towards an ongoing drive to get more businesses behind the movement.